Jabys - Finest Baby Clothing
Jabys - Finest Baby Clothing
Exclusive baby wear in ageless design, manufactured by our skilled craftsmen according to highest quality standards in Germany.
Dedicated to all parents and grand-parents, who want to donate an outstanding feeling of comfort and wellness to their beloved babys and grandchildren. JABYS 100% "Made in Germany" meets this sophisticated claim.
JABYS – Current Collection
---
Collection
Our experienced designers created an agelessly elegant baby-collection in pastel colors, made out of incredibly soft and charming high class fibers and fabrics. Exclusively made velour and knit jacquards are completing this extraordinary range of comfortable fabrics.
Classical design, decorated with just few but outstanding elements are highlighting JABYS demand for high class baby wear, suitable for generations.
Dedicated to all parents and grand-parents, who want to donate a feeling of comfort and wellness to their beloved babies and grandchildren.
JABYS 100% "made in Germany" meets with this sophisticated claim.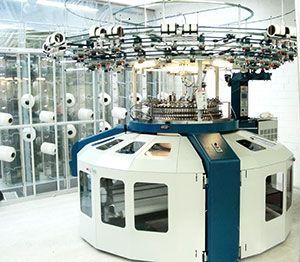 ---
Comfort
Our micro-modals and rib-jerseys are such stuff, as dreams are made of. Highest quality fibres and yarns, processed and knitted in local factories with decades of tradition are the base of all our products. With all the experience of our skilled craftsmen, these incredibly soft fabrics are being transferred into baby-garments of highest quality level.
Well elaborated measures and functional shapes guaranty a maximum feeling of comfort and wellness for our beloved babies. Ongoing supervision and communication with our nearby sewing and cutting factories enables our designers to realize inline-product improvements and measurement adjustments whenever needed.
---
Social fair production
JABYS customers are purchasing high class products, being manufactured in respect of all aspects and legal requirements for a social fair production.
All principles of BSCI (Business Social Compliance Initiative) are set forth and strictly followed in all steps of our supply chain.
Safety
We proudly announce that JABYS collection is 100% Made in Germany. Design, knitting, processing, sewing, finishing, packing; all steps of production are being done here in Metzingen or the close-by subcontracted factories under permanent supervision of our own staff members.
All accessories such as buttons, zippers, sewing threads, labels are being purchased from Öko-Tex Standard 100, class 1 certificated German suppliers. JABYS guarantees for safe and clean quality babyclothing.
---
Sustainable production
Humanity has the ability to make development sustainable - to ensure that it meets the needs of the present without compromising the ability of future generations to meet their own needs. (http://www.dictionary.com/browse/sustainability)

We are convinced, that the established production chain for JABYS follows as closely as possible that sustainability value and we provide our customers the opportunity to make a significant own contribution by purchasing a garment of JABYS.
All of us want to leave an intact ecological, social and economic system for our children and grandchildren.
Environment protection
German garment factories and their subcontracted partners are leading in environmental protection and in respect of nature. Short logistic distances in our supply chain are reducing polution to a minimum.
Purchasing JABYS baby garments ensures our customers, that production has been effected under strict German regulations of environmental protection and making contribution to a livable environment for our next generations.
With JABYS – finest Baby Clothing 100% "Made in Germany" we not only save jobs, we also preserve tradition and craftsmanship in a former stronghold base of European knitting industry. All production steps are carried out at the company headquarter in Metzingen and the immediate surrounding of the Swabian Alp. From knitting the base fabric, finishing and dyeing, cutting the per meter fabric to manufacturing and packaging. Shortest transport routes and constant personal contact with our staff members of the whole supply chain in our nearby surrounding are the base for environmentally friendly production on highest quality level.
---
Kontakt und Anfahrt So finden Sie zu uns!
JACKY Baby- und Kindermoden GmbH
Ulmer Straße 99
72555 Metzingen
Endverbraucher:

Händler:

E-Mail: